Cowart's Common Room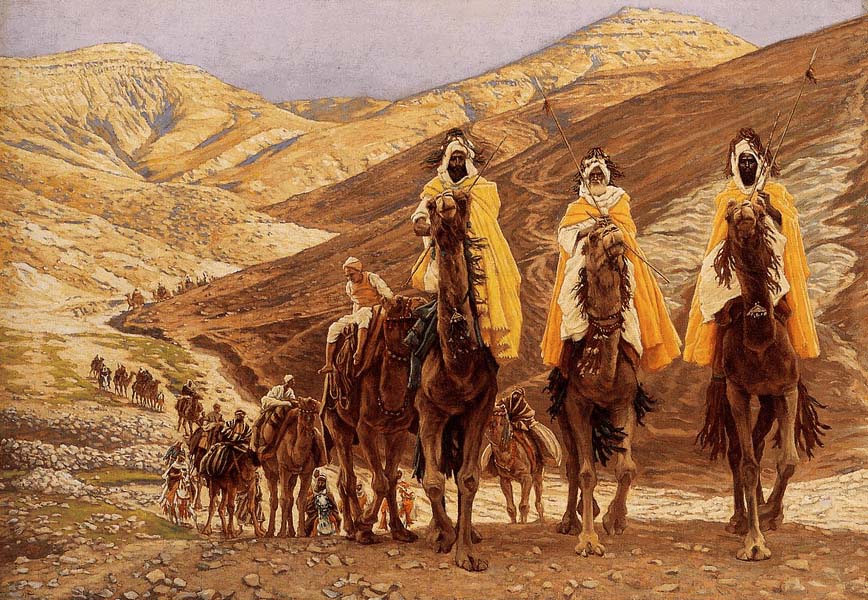 What would Christmas be without its camels? And here we have them ,for Fennie who is,I fear, as I am cursed with a dromedarian obsession, Tissot's rendering of "The Journey of the Magi" painted from life in Palestine, although to be fair, if they were the genuine article they were running a trifle late as he painted it in 1894.

Tissot was a Breton, well naturally, and when his divorced mistress and muse of many years standing ( or in her case lying down and coughing), killed herself rather endure the agonies of the last stages of consumption, he disappeared from the art scene (Catholic guilt about living in sin and suicide got him in the end) and he legged it to Palestine to complete a series of 700 paintings of The Life if Christ. His religious art is bursting with realism and a long way away from other artists sacred images, so much so I suspect it was the scenery and not God at all that caught his eye, but then as it says on the Isle of Wight coat of arms "All this beauty is of God"...except possibly Sandown and Lake which I am certain God cannot have created even on a very very off day...but that is only my personal opinion.

I rather like, despite its striking lack of camels, another of his works entitled "As seen from the cross"..it reminds me irreverently of that old joke about Jesus leaning down from the cross and whispering to Peter

"" Peter Peter.."
"Yes lord?"
"Peter come closer I want to tell you something.."
"I am here lord"..
"Peter... I can see your house from here.."

James Jacques Joseph Tissot was born in 1836 and died in 1902 at the Abbey of Builon in Burgundy still working on his portfolio of religious art still labouring for brownee points in heaven one presumes.